PRODUCT CATALOG
Motorhome Trailer Hitch Kit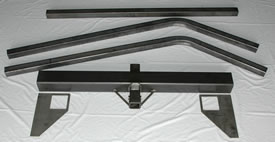 This Kit uses the very same materials and design we use in our shop to install a trailer hitch on a motorhome that will allow you to pull the extra weight of a race car trailer. It's supplied with all the material necessary to install a heavy-duty trailer hitch, supports and gusseting on most gas and diesel powered motorhomes. It accepts the standard 2-inch receiver bar but is available optionally with the larger 2-1/2-inch receiver. A set of generic blueprints as to how we install a hitch are also included. DISCLAIMER: This Kit requires a fair amount of fabrication and welding expertise and as such is sold with NO WARRANTEE OR GUARANTEE EXPRESSED OR IMPLIED.

#1020 - - Motorhome Trailer Hitch Kit
X-Tra Long Bellhousing Dowel Pins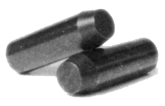 These pins are a full two inches long and aid greatly in the job of lining up the transmission bellhousing on the back of the motor. Manufactured from solid bar steel material, black oxide coated for wear and precision ground to exact tolerances, these pins are available to fit both big and small block Chevrolets as well as 318-440 Chryslers. One pin fits both models and are especially useful when the pin must go through a back motor plate.
#1003 -- X-Tra Long Bellhousing Dowel Pins, fit small & big block Chevy

Valve Spring Removal Tool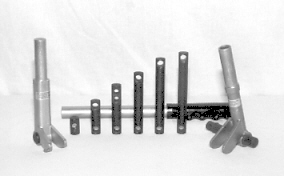 Finally a tool designed to work specifically with the high springs pressures of today's engines. This tool, with its detachable handle, will safely remove the valve springs while the cylinder heads are on the motor. Forget about bending or twisting tools, this one's right for the job. It will push the valve spring straight down and make a normally tough job an easy one. In addition to the below specifications, this tool can be had in "custom designed" configurations to fit special applications.
#1010 -- Small Block Chevy w/shaft rocker system "A"=3.495"
#1011 -- Big Block Chevy w/shaft rocker system "A"=1.55" to 1.75"
#1012 -- Small Block Mopar 318-360, 3.3 liter V6 "A"=4.450"
#1013 -- Big Block Mopar 383-440 "A"=4.825"
#1014 -- Small & Big Block Chevy w/stud rockers
#101013 -- Pivot shaft for Big Chief-type heads "A" = 2.150" to 2.660"

Engine Cradle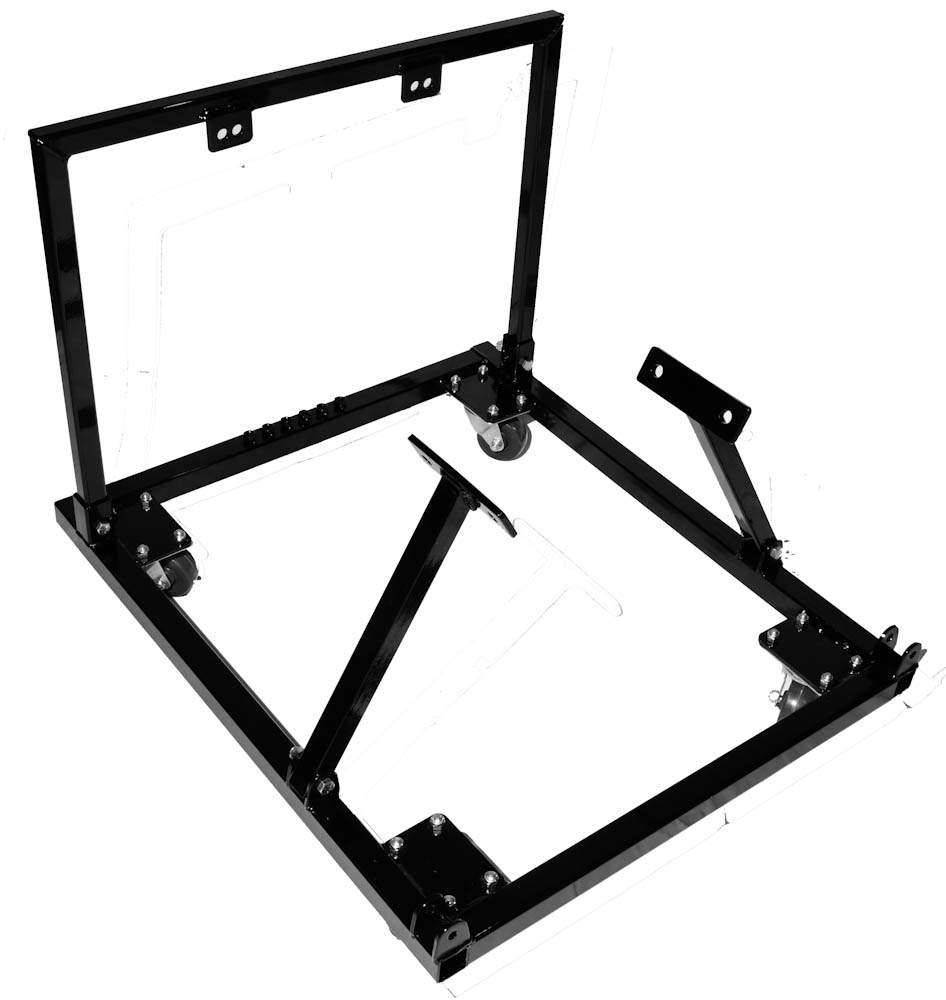 Designed with strength in mind, this is the one professionals order when they want a quality Engine Cradle. Manufactured from heavy wall tubing, with a base large enough to prevent "tip over", yet small enough to allow complete engines to be stored side by side. It will support a complete engine including flywheel, clutch, starter, etc., and yet light enough to be folded up and stored out of sight when not in use. Cradles have provisions to mount swivel wheels; Wheel Kit optional. Cradles available to fit all Chevrolets, Chrysler and Hemi engines, including Cradle mounts to fit front motor plates. Boxed complete with all the necessary hardware and powder coated for a professional look.
#1015 -- Small & Big block Chevy
#1015C -- Small & Big block Mopar #1015H -- Chrysler Hemi
#1015FM -– Front Motor Plate Cradle
#1015/6.1 -– Chrysler 6.1 Hemi
#1016LS -– Chevrolet LS Engines

SPARK PLUG INDEXING TOOL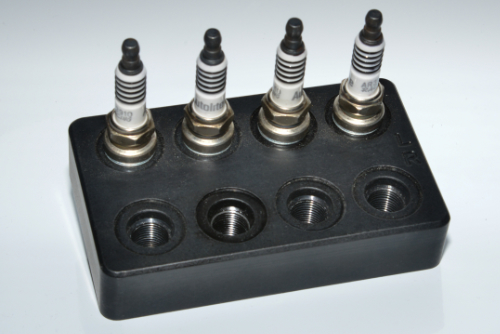 For those looking to assure adequate spark plug clearance, indexing the plugs in an engine is a must. However, screwing plugs in and out of an engine takes time and patience. Using the DRC Spark Plug Indexing Tool, once you've found eight plugs which fit your cylinder heads, you simply screw them into the corresponding hole on the Tool, marking the bottom side. The next time you need new plugs, it becomes as easy as sitting on a stool using the marked Tool to find eight which fit. Manufactured from aluminum and black anodized for looks and durability, the Tool will also double to safely store a complete set of plugs. Works with both gasket and tapered seat plugs.
#1045 – Spark Plug Index Tool


CO2 BOTTLE HANDLE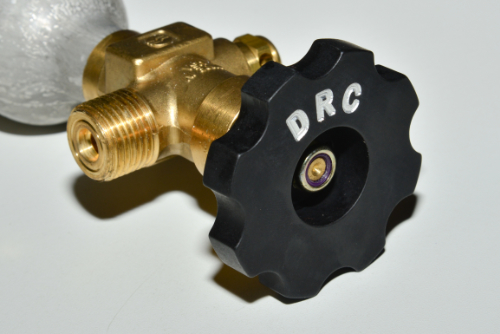 How many times have you opened or shut a CO2 bottle only to find the plastic handle is cracked? DRC Race Products is proud to announce the availability of their CO2 Bottle Valve Handles. The plastic handles normally used on these valves are prone to breaking, forcing you to find another method of closing or opening the valve. The DRC Handle is machined from billet aluminum and black anodized for looks and durabilty. It is a direct replacement to fit the standard CO2 bottle valves with an 8mm square stem.
#1046 – CO2 Bottle Handle