Engine Cradles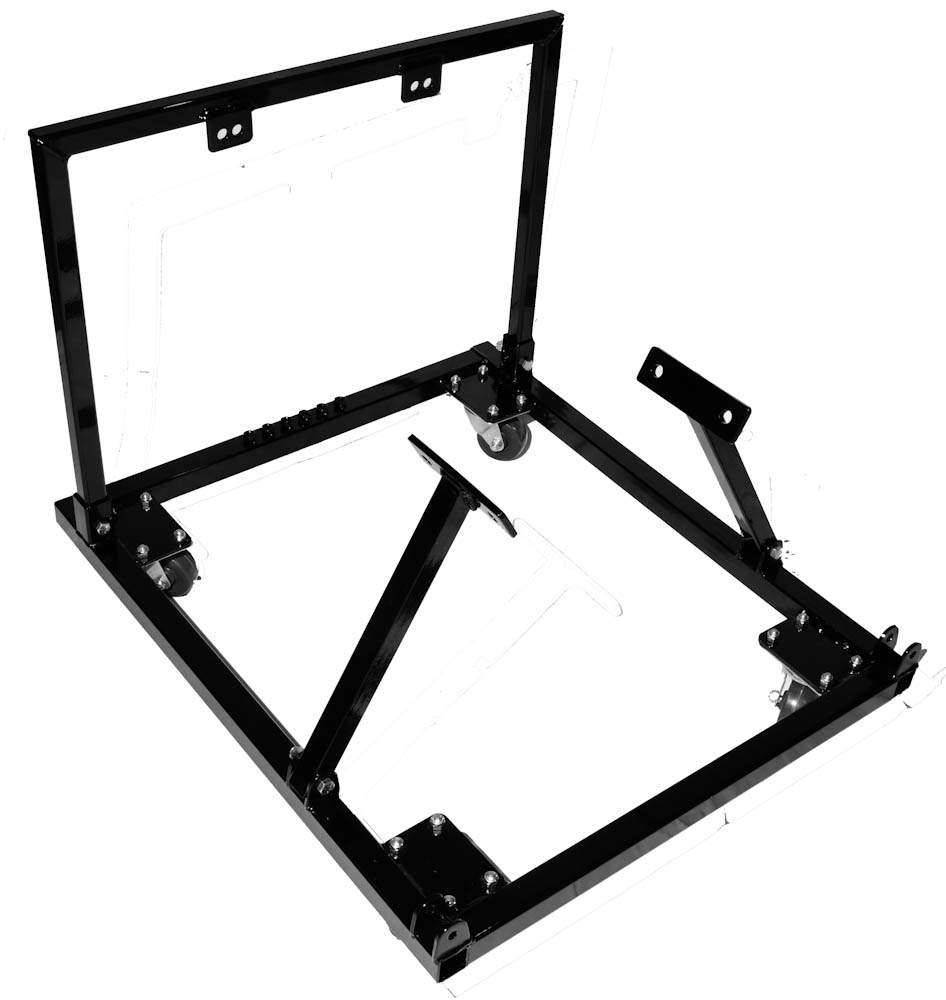 Engine Cradles
How many times have you placed your hard-earned investment of an engine on a cheap engine cradle only to look sideways at it and have it collapse right before your eyes? Let's face it… You've spent a lot of money on engine, why bother storing or transporting it on something that can cause any kind of damage to that powerplant?
The DRC Race Products Engine Cradle will not fall apart or collapse at the first sight of an engine. It's built from heavy-wall tubing that will withstand the rigors of transporting or simply storing an engine.
The Cradle bolts to the top two bellhousing bolts at the rear of the block. In front, the two side arms mount to the stock motor mount locations cast into each block. The Chrysler 2G Hemi Cradle uses front mounts which bolt to the water pump mounting points in the front of the block. The Cradle part # 1015FM comes with straight arms which can be used to mount to a front motor plate. Those front arms are bent to accommodate small and big block applications as well as the newer longer big block castings.
Each Cradle base has the provisions to install a set of wheel casters (Wheel Kit optional) that raise the Cradle base up only 2-5/8" from the floor. Depending on the actual height of your engine and manifold/carburetor choice, this means your engine will not be very high off the floor which also keeps the center of gravity low.
The Cradle base has provisions with 3/8" x 16 nuts tack welded to store the bolts you use to bolt your engine to the Cradle. The Cradle also breaks down flat for storage and shipping.
For more information call us at 570-658-3515.